Hotelier Indonesia : Inaria Spa JUARA Signature Treatments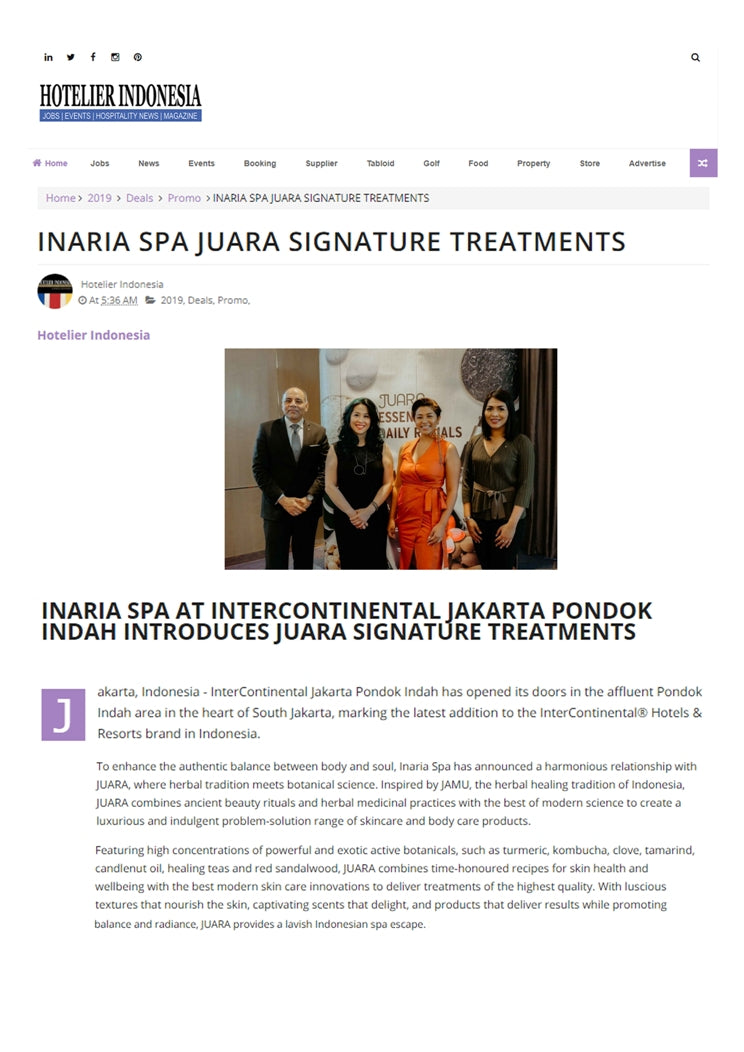 Jakarta, Indonesia - Intercontinental Jakarta Pondok Indah has opened its doors in the affluent Pondok Indah area in the heart of South Jakarta, marking the latest addition to the InterContinental Hotels & Resorts brand in Indonesia.
To enhance the authentic balance between body and soul, Inaria Spa has announced a harmonious relationship with JUARA, where herbal tradition meets botanical science. Inspired by JAMU, the herbal healing tradition of Indonesia, JUARA combines ancient beauty rituals and herbal medicinal practices with the best of modern science to create a luxurious and indulgent problem-solution range of skincare and body care products.